Rwanda– Rwanda has the most number of women in parliament and has held that slot for years. Also, the Rwandan government has focused so much on conservation that tourism to trek with the Gorillas brought in $19.2 million in 2019 alone. Can you believe that?
Finland is the happiest country in the world (real happiness, not suffering and smiling ). Education is free (primary, secondary and tertiary) and as long as you take your classes in Finnish or Swedish, you can to to school for free as a foreigner. Go see the Northern Lights!
Many people don't know that Australia has a straightforward PR process than Canada (even though it is more expensive). As long as you are a skilled worker, Australia is welcoming people from around the world. See more here – https://immi.homeaffairs.gov.au/visas/permanen
Russia is a humongous country. So humongous that it is spread across 11 time zones (only 9 are in use). Did you get that? It can be 1pm in one part of the country and 10pm in another part.
People from Botswana are called Motswana (singular) or Batswana (plural) and speak Setswana.
New Zealand boasts of Nelson's Blue Lake – the clearest lake in the world. It is so clear that you can see up to 80 metres through the water. Stunning. There are also 9 sheep per person. So cool. Oh, and there are no snakes in NZ.
There is a popular city in Morocco called Chefchaouen. The entire city is painted blue. Gorg!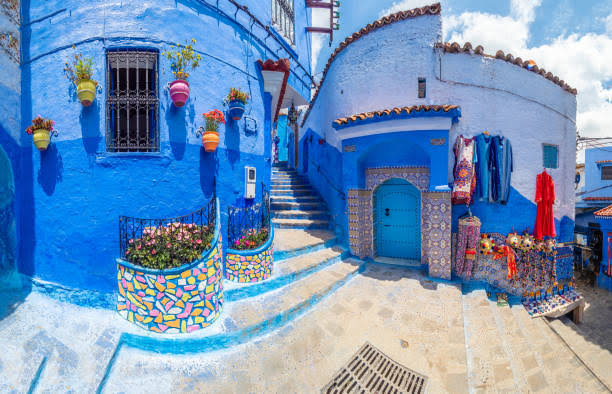 This island is one of the most popular countries for investment citizenship. The passport of St. Kitts and Nevis grants you visa-free access into over 170 countries so the country welcomes high net worth people to buy a passport for a family of 4 for $150,000.
The gorgeous island of Mauritius is the only African country with a majority Hindu population. Also, all students, disabled people and senior citizens can use public transport for free. Six UK universities have campuses there so check them out – http://studentworldonline.com/article/uk-uni
Every summer, there are more visitors than Greeks in Greece because of how popular it is as a tourist destination. There were almost 30 million visitors to Greece in 2019 but there are only 10 million people living there.
Costa Rica is such a peaceful and nature-friendly country, that 25% of the country is a natural tourist attraction and they don't have a standing army. Oh, fun fact: your US visa can take you into Costa Rica.
Gold is Kyrgyzstan's oil. The precious metals accounts for almost 50% of the country's exports. Oh, and only about 3 million people visited the country in 2019, most of them from Kazakhstan. Also, 90% of the country is made up of mountains and is known for its ski resorts.
Romania has peak internet speed of 58.7 Mbps, which makes it the nation with the 7th fastest internet in the world! Also, the bookshops are so spectacular…look at this one – Cãrtureṣti Carusel.
Taiwan has wanted to be independent for so long but the long-standing battle with China means that some people see it as independent and others don't. You need a Chinese visa to enter Taiwan but China has banned movement from China to Taiwan
If you're looking for a country to visit in South America without a language barrier, Guyana is for you! It is the only country in South America that has English as an official language.
Credit: Funmi Oyatogun