Mr Sanusi was removed for "total disrespect" of institutions and the governor's office, the government said.
But in truth, his removal was the culmination of a long tussle with Kano state governor Umar Ganduje, a powerful figure within Nigeria's governing All Progressives Congress (APC) party.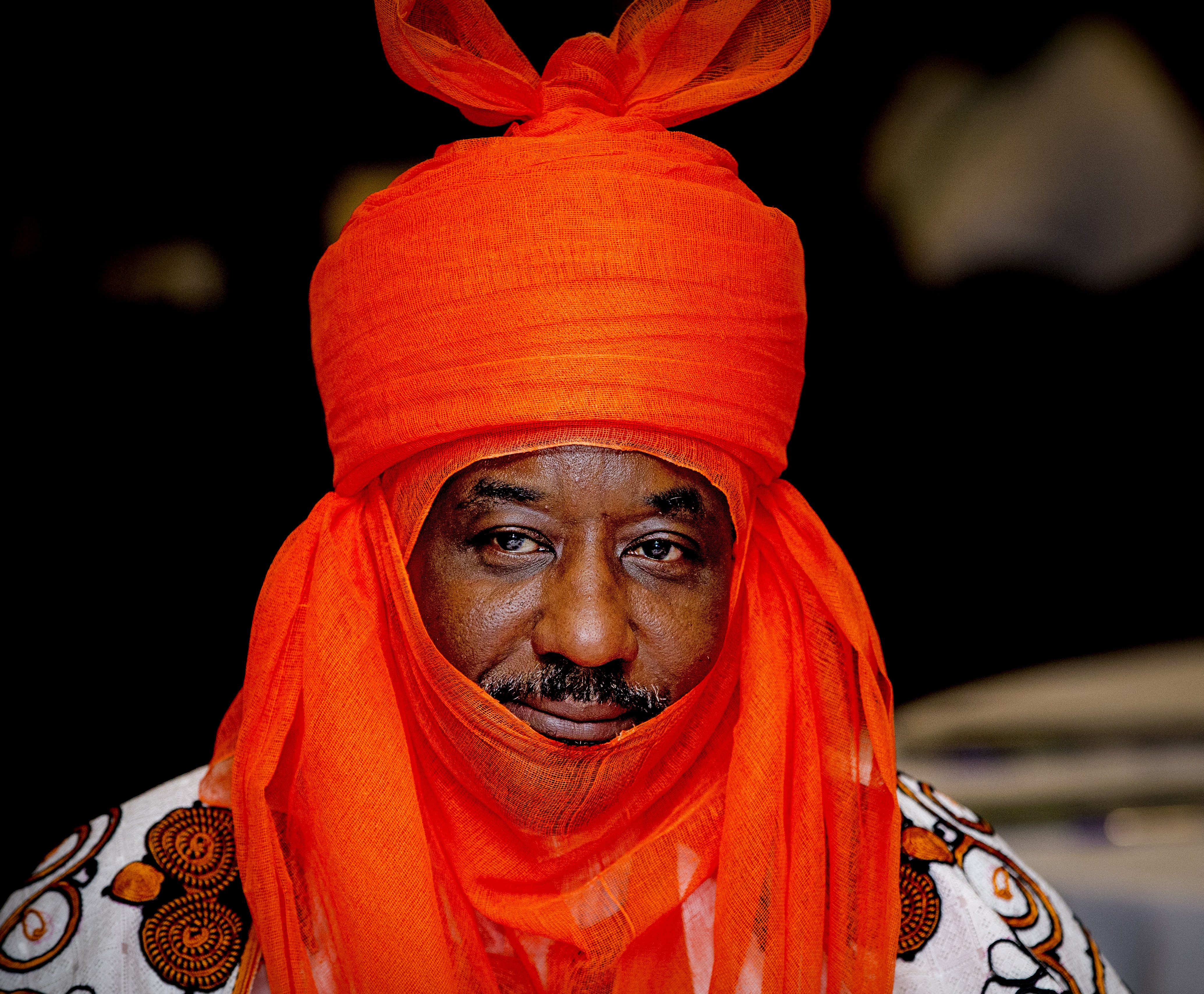 1961 born into Fulani royal family
2009 became governor of the Central Bank of Nigeria
2011 named in TIME magazine's list of influential people
2013 received award for promoting Islamic banking in Nigeria
2014 sacked for alleging that $20bn (£12bn) revenue was missing
2014 became 14th Emir of Kano
2020 Deposed Emir of Kano
Those close to him say the emir expected his removal but not his banishment to neighbouring Nasarawa state which his lawyers described as an "archaic practice" of the colonial era.
After gaining a court order, he has regained his freedom but the manner of his removal and subsequent detention showed the real balance of power between politicians and traditional rulers.
"There is no way you can reconcile the feudal gathering of traditional kinship with the application of a modern republican constitution," said Dr Jare Oladosun, an associate professor of history at Nigeria's Obafemi Awolowo University.
He said it was an insurmountable contradiction and favours the scrapping of the monarchy.
"You cannot have both, only one," he said.
For many, Mr Sanusi's removal confirmed what they have long suspected – that the country's monarchs are only symbolic heads with no real power.
Source: BBC