✍️ A Bright Sorgwe
An average Niger-Delta boy doesn't have it all smooth and easy. Get this fact from the people that won't bobo you.
I was born in the early '90s in Yenagoa, Bayelsa state into a family of 12.
We lived in a mud house, which was later demolished during the creation of the Mbiama/Yenagoa road.
It was really tough growing up, the cold nights, insects 🦟, and other hazards that we had to endure in our house.
At some point, my family were homeless. I grew up without a silver spoon. We see how the rich kids in the neighbourhood behaved. To me, it was more like hell and heaven if there is one.
At 12 years, I was already in the street as it was the norm. Already a member of a confraternity. Imagine being a cultist at that early stage rather than focusing on my books. School days were horrible as we had to be careful not to get lynched by a rival gang as that was the trend. Growing up in the street is difficult to explain.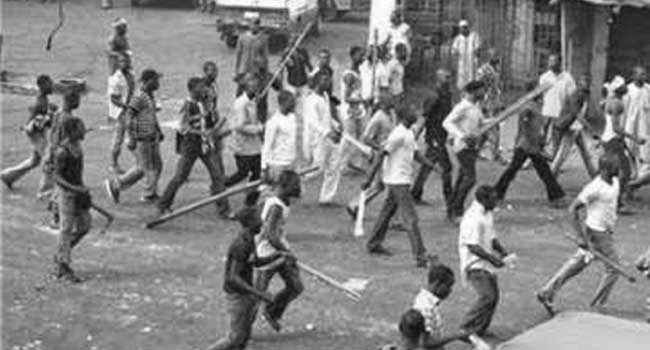 I have lost lots of loved ones. My mum gave birth to 12, and we are just 4 Alive. It's even hard finding those I grew up with. So many of them don fall, some self don dey run mad. No be say na drugs ooo, but things wey dem don face. The street war is still on, and more people are dying.
Yenagoa is a city where the police are the deadliest, and the street is the most 'Arab-bad' if you fuck with one, people go come to find u like say u dey do wedding.
Despite all these, we still have the cool-headed ones if at all tho.
My University was very rough, missed at least one paper every semester due to late fees payments or course registration.
My mum did all her best irrespective of the fact that my dad is late. My elder brother also tried. I know I'm a gangster, but I pray every day for God to see me through. A lot of friends felt if I leave the street for a school that I will lose my relevance, but they were all wrong. That 4 walls shape you. Yenagoa na place wey street boys they make am pass graduates but Thank God I followed my instincts, and today I'm a graduate.
But still no work, I am still on the street but wiser. but the street must still pay me so that I fit to buy this silver spoon keep for my own children. Good things don't happen to me easily, but the street has taught me to be resilient and value the life I have.
I don't do fraud or hurt anyone to earn a living and i want to encourage other hustlers to keep on trying. Na person wey give up fuck up.
The story is not to shade where I come from but to let people know the true situation of an average Yenegoa boy. The street is every strict!
Follow us on Instagram for more lifestyle contents